Blog categories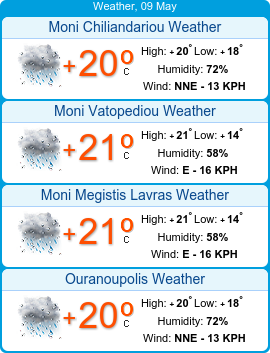 List of products by brand Констамонит
Konstamonitou Monastery
The monastery of Konstamonitou is situated in a dense forest, approximately half an hour away from the coast.
It stands between the Zograf and Dochiariou monasteries.
Acoording to tradition, the founder of the monastery was Constantine the Great or his son Constans. 
The monastery was first mentioned in the 11th century.  It was afflicted by fire in the 14th century. Ana Filantropina provided major assistance during the reconstruction. She also presented the monastery with the wonder-working icon of Our Lady of Hodegetria or "She who shows the way".
During its continuous downfall and many financial issues, the monastery was greatly supported by Serbs -  monk Roman and Despot Đorđe Branković. In the 17th century, the monastery was left with only 6 monks.
The rebirth of Konstamonitou took place under the guidance of Abbot Symeon, born in Stageira, Chalkidiki. Coincidentally, his countryman was one of the most renowned ancient Greek philosophers - Aristotle.
The main church dates back from the 1867.  and is dedicated to St. Stephen. This temple is characterized by marble floors and iconostasis. However, it has no any frescoes.   Three magnificent icons are held here:
St. Stephen, Our Lady of Hodegetria and Our Lady of Antiphonetria.
Among its treausures are a piece of the True Cross, St. Stephen's right hand, Constantine the Great's shoulder and a remarkably rare Byzantine cross.
Konstamoniou monastery occupies the 20th place in the hierarchy of Mt. Athos monasteries. 
Currently, it is inhabited by around 30 monks.
Among the greatest benefactors were Đorđe Branković and Anna, the Princess of Serbia.
Sorry for the inconvenience.
Search again what you are looking for